P7a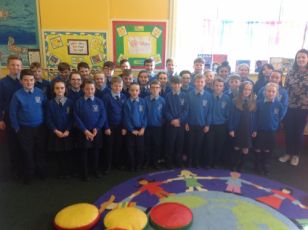 Welcome to Primary 7a Mrs Higgins
Our breakfast club runs from 8.30 - 8.50am daily and costs just 50p all welcome
Our school day begins at 9am. Our break is from 10:30 to 10:45 and at this time our P7 children carry out their prefect roles. Lunch is from 12:45 to 1:30 and our day finishes at 3:00.
Everyday is a busy day in primary 7 but we are exceptionally busy on a Wednesday with Mass, Gaelic and swimming!
Children in primary 7 will receive the Sacrament of Confirmation later in the year. We are working very hard already on our Confirmation Scrapbooks.
Sentinus Robotics
Primary 7 Grandparent's Day
Stars of the week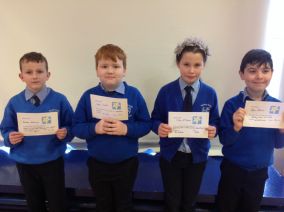 Stars Friday 12th January
Nazareth House Primary School, Bishop Street, Derry, BT48 6UN | Telephone: 028 71280212

WEBSITE BY: SCHOOLWEBDESIGN.NET | Login