Welcome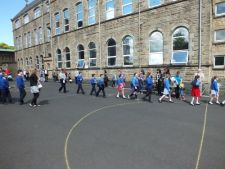 Welcome to Nazareth House Primary and Nursery School website. We hope you find the site easy to use and informative.
Our school is housed in a beautiful old building just off Bishop Street. It is equipped to very high standards and a warm, homely atmosphere pervades the building.
We are very proud of our 260 children ranging from three year olds to eleven year olds.
Our staff of eleven teachers, twelve classroom assistants, five lunch supervisors, four cleaners , caretaker and secretary are committed to making Nazareth House Primary and Nursery School a very welcoming industrious place. But don't take our word for it... call in and see for yourself! You'll be made very welcome!
KS1 Grandparents Day
KS2 Grandparent's Day
Aware 'Mood Walk'
On Tuesday 27th February our children and adults braved the Winter cold to take part in a very special 'Mood Walk' to raise money and awareness of the vital work done by the charity AWARE to help those who suffer from anxiety or depression. We were honoured that the Mayor of Derry Maolíosa McHugh took time to lead us on our journey along the Foyle. A big thank you to Mrs. Mead our Primary 3 teacher for her hard work in organising this worthwhile event.
Stars of the week 19th January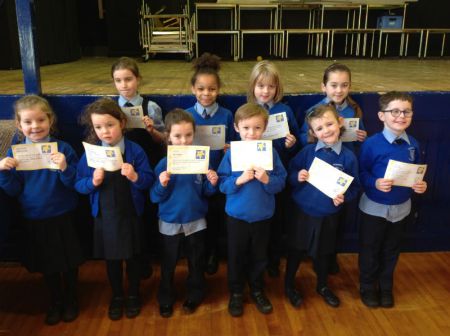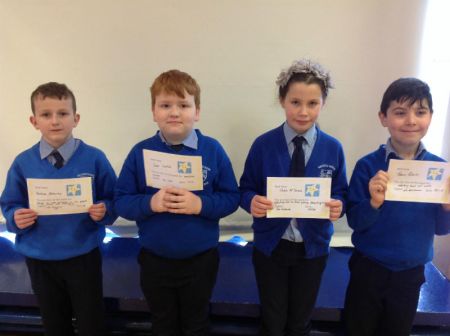 Nazareth House Primary School, Bishop Street, Derry, BT48 6UN | Telephone: 028 71280212
WEBSITE BY: SCHOOLWEBDESIGN.NET | Login